T
he Olsen twins are launching another collection but this time collaborating with Norwegian retailer Bik Bok.
On Wednesday they launched their first of three collaborated collections for autumn 2013. Judging from the first collection I believe the Swedish and Norwegians' are going to look the part this autumn, teaming black minimalistic with sports luxe with a Scandinavian feel to the collection. Looking through the collection you can see the girls bohemian-bourgeois style comes through.
You can see the girls have been inspired from their other lines such as the row and their luxury basics collection. The collection offer minimalistic structured trousers, black jeans, blazers, checkered shirts, chiffons, leather, lace and elements of velvet. Most of the products are affordable for the typical girl as they are being sold at Topshop prices. The collection already seems to be selling fast with already 10 products sold out on Bik Bok's website. Sadly us English girls won't be able to get our hands on them for awhile as Bik Boks doesn't offer worldwide shipping.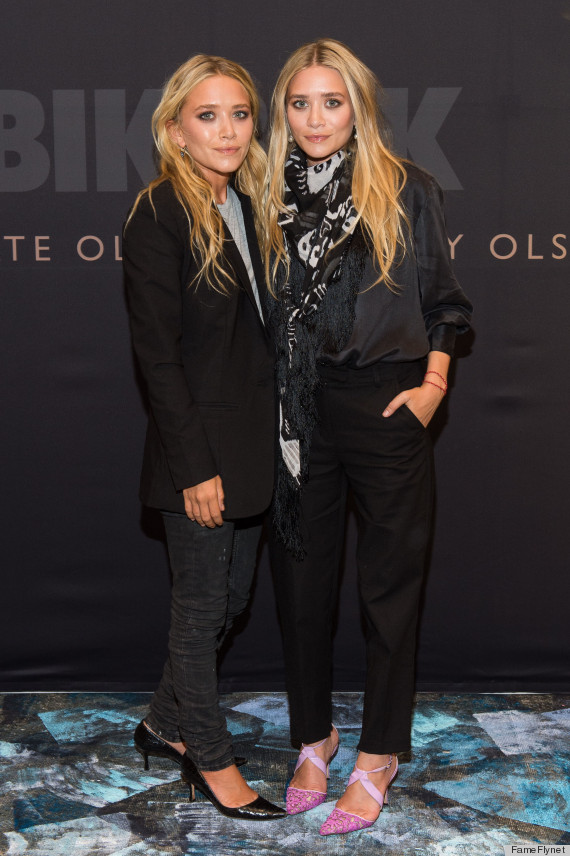 Mary Kate and Ashley sporting their own designs for the collection launch in Oslo.